JACK3 expands onto FM, delivering first-time easy-listening format for Oxfordshire residents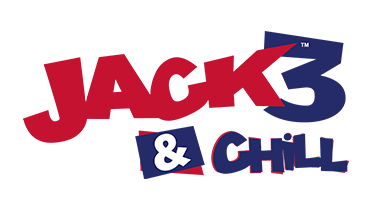 20 April 2020, Oxford: JACK3, part of the JACK Radio Group's portfolio of stations and sibling station to JACKfm – the most awarded local commercial radio station in UK radio history –today announces that its service has been extended onto FM in Oxfordshire; delivering a dedicated, easy-listening format across the region on both FM and DAB for the first time.
JACK3, which offers the largest playlist in local UK radio and plays tracks by artists spanning the last six decades, primarily appeals to an affluent and mature local audience who are seeking a sophisticated and stress-free listening experience. The expansion increases both reach and choice for the over-50 age bracket in Oxfordshire, with supporting research indicating that this audience has been previously under-served; demonstrating a lack of existing choice on FM, coupled with a demand for something different, both of which are answered by JACK3's move onto FM.
The move also allows JACK3 to enhance its regional listening credentials, delivering more local and business news from across the county, which will appeal to its ABC1 audience. It will carry JACKfm's celebrated breakfast show JACK's Morning Glory, which is hosted by Trevor Marshall, the most nominated music presenter in UK local radio, and much-loved local personality Rich Smith, delivering a range of light entertainment and music to start each day.
The expansion also delivers an exciting new opportunity for brands and advertisers wishing to reach a more mature ABC1 audience in the Oxfordshire region, with the move onto FM signifying the first time that a dedicated over 50s easy listening format has been available on FM in the county and therefore offering an unrivalled opportunity to engage with this demographic.
JACK CEO Ian Walker said: "JACK3 has already established a loyal following on DAB, and this move onto FM means that we can now reach more listeners across Oxfordshire who may prefer to listen via a more traditional format, while offering a greater choice on the content available to them. This is the first time that an easy-listening offering with particular appeal to a more mature audience has been available on FM in the county, offering an unrivalled opportunity for brands and advertisers wanting to reach this demographic."
JACK3 plays music by a wide range of artists, including Neil Diamond, Elvis Presley, The Carpenters, Norah Jones, Enya, Stevie Wonder, Paul Simon, Aretha Franklin, Roxy Music, Celine Dion, and Michael Buble. Younger sibling JACK2, which appeals to a slightly younger audience through its playlist of top hits from more recent years, will continue to broadcast on DAB and online on jack2.com.

How to listen