JACK Radio brings Absolutely Fabulous star to Christmas line-up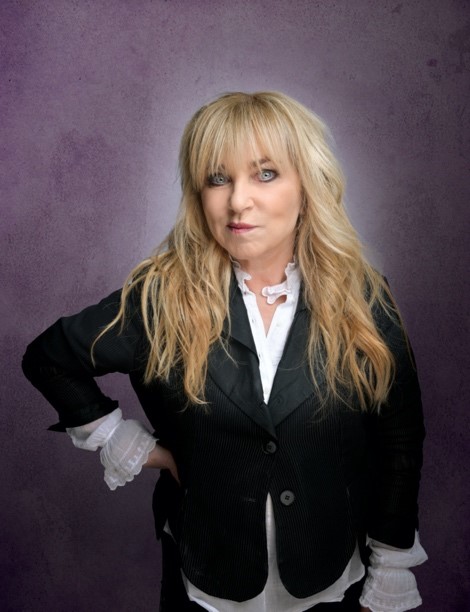 25 November 2019, Oxford: National digital radio station JACK Radio can today announce the launch of a special six-part festive podcast, The Back Seat, which will be fronted by Absolutely Fabulous star Helen Lederer, alongside award-winning actress and writer, Elizabeth Healey. JACK Radio's The Back Seat launches on Friday 6 December 2019 and can be downloaded from most podcast channels, including Apple iTunes, Google Podcasts, and Spotify.online; online at jackradio.com; and it can also be heard on JACK Radio every Friday at 12pm, Sunday at 4pm or Tuesday at 10pm.
The podcast will focus on the Christmas and New Year holiday season, with a magazine-style format that will include topics such as what's on at the movies, film and theatre reviews and news, exhibitions and holiday season preparation and planning. This will all be underpinned by Helen and Elizabeth's comical and warm conversation style, sharing their own Christmas stories and anecdotes, and giving insight into their own holiday season antics.
The duo, who incidentally first met at a Christmas party and then again at another Christmas party a year later, bring an exciting chemistry to the podcast, offering listeners an opportunity to unashamedly celebrate the festive season and hear about what's happening across the country. Helen said: "So much happens during the Christmas season that it's impossible to keep up, so Elizabeth and I decided to get together to create a limited series podcast for JACK Radio that shows the highs, the lows and the hilarity all in one funny but still helpful place."
Elizabeth added: "Helen and I are like chalk and cheese - or sprouts and tangerines in this case - which we hope makes for some fabulously varied Christmas listening. We're really grateful to JACK Radio for helping us to get the idea off the ground."
Helen's career has included multiple TV credits such as BBC2 sketch show Naked Video, French and Saunders and Bottom, however she became best known for her role as Catriona in Absolutely Fabulous – who worked alongside Joanna Lumley's much-loved character Patsy Stone at a magazine. Meanwhile, Elizabeth's acting plaudits include roles on films such as Marvel Studio's Doctor Strange, Across The River, BBC's One of Us, Casualty and Doctors, while she also travels the world exploring global innovations in health and science for the award-winning Al Jazeera documentary, The Cure.
The launch of JACK Radio was announced late last year and made headlines with its world-first-broadcast radio format, which provides an exclusive platform for women in music and creates a completely unique listening experience. The station has since been developing its content to include clever initiatives which focus on areas such as lifestyle, wellbeing and sport, including the recently announced Tracey Cox Show which looks at sex and relationships and is hosted by world-renowned expert Tracey Cox; The Wellness Hour, a weekly show that looks at topics including health and fitness and mindfulness; and award-winning female-fronted football show The Offside Rule.
The station sits alongside its more established sibling, Union JACK; a national digital radio station which celebrates the best of British music and comedy. Both stations are the brainchild of the team who created Absolute Radio and who are also behind the highly successful and multi-award-winning JACKfm – the most awarded local radio brand in UK radio history – JACK 2 Hits and JACK 3 Chill.
JACK Radio's The Back Seat podcast launches on Friday 6 December and is available to download from most podcast channels. It is also available on digital radio (DAB+), online at JACKRadio.com and via the JACK Radio app.
How to listen