A Nation of Sex Secrets!
A new survey reveals that we're still a secretive nation when it comes to sex.
Key findings include:
Almost 70% (68%) of us aren't entirely honest with our partners about our sexual preferences;

40% of us are less than satisfied with our sex lives;

Half of us (50%) want more sex than we're currently getting;

Only one in five of us (20%) rate our partner as "excellent" in the bedroom

;

43% of us haven't been completely open about our sexual history;

Almost 50% (47%)

of us

think that sex is still taboo;

54% of us would

not

tell our partner if they had poor hygiene in an intimate area;

More than half of us (53%) have fantasised about sex with another person, with the leading fantasy (39%) involving sex with a celebrity!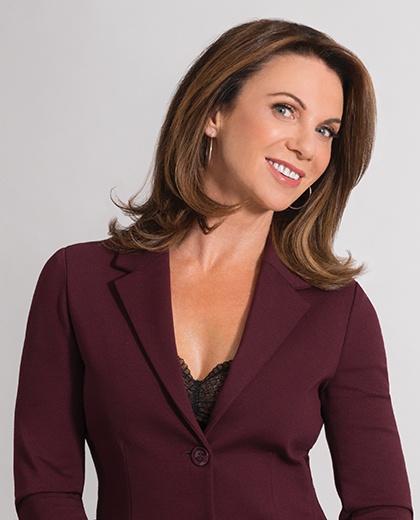 23 September 2019, Oxford: A new study has revealed that we are still a secretive nation when it comes to sex, with a shocking 68% admitting that they are not entirely open with their partners about their sexual preferences, nor have 43% been completely open about their sexual history. That has resulted in 40% of us being less than satisfied with our sex lives; 50% of us wanting more sex than we're currently having; and only one in five of us rating our partner's bedroom skills as "excellent".
These findings have today been revealed by national digital radio station JACK Radio, ahead of its launch of The Tracey Cox Show; a bold new radio show that aspires to get the subject of sex out in the open and which is fronted by one of the world's most famous sex and relationship experts, Tracey Cox. The Tracey Cox Show launches on JACK Radio at 12pm on Wednesday 25 September 2019, and can be heard every week thereafter.
The survey also reveals a high proportion of cheats among us, with over 40% of those surveyed having been cheated on, and more than one in four (26%) thinking about cheating on their current partners – though surprisingly, the scales are fairly balanced when it comes to gender, with 57% of men and 59% of women having gone on to cheat; a figure that may have historically looked very different!
The definition of cheating also causes some confusion, particularly between men and women, with over half of the men surveyed (51%) not considering a flirty text message as cheating, compared to just 32% of women who agree. Interestingly when it comes to flirty texts, while 80% of the 18 to 24-year-olds quizzed agree that this constituted cheating, just 50% of those aged 55+ feel the same!
Women also seem to be the more open gender when it comes to habits and hygiene, with over half (52%) agreeing that they would tell their partner if they had poor hygiene in an intimate area, compared to 35% of men; and 58% of women who are happy to use the toilet with the door open, in comparison to 45% of men.
Instead of being hidden away after dark, The Tracey Cox Show can be heard every Wednesday lunchtime from 12pm to 1pm, launching this Wednesday 25 September. Every week, Tracey will tackle a broad range of topics – from dating tips and relationship advice, to the latest bedroom moves and sexual hang-ups, sharing her experience gained over a career of more than 30 years writing, researching and talking about sex, with key plaudits including prime-time series Would Like to Meet (BBC, Discovery) and The Sex Inspectors (Channel 4, HBO), as well as appearances on the likes of Oprah, CNN and The Today Show in the US and a weekly column in the MailOnline.
Speaking of the findings, Tracey said: "We live in a sexualised society but still don't talk to our partners about sex. Yet it's impossible to survive and thrive sexually as a couple if you aren't open with each other about your secret needs and desires. Mouths are good for many things when it comes to sex but most of all for talking.
"I'm hoping my show on JACK Radio will get people talking about sex topics they normally shy away from. I'm going to challenge the myths head on and provide good, practical information to help people enjoy sex more and communicate more easily."
The launch of JACK Radio was announced late last year and made headlines with its world-first-broadcast radio format, which provides an exclusive platform for women in music and creates a completely unique listening experience. The station has since been developing its content to include clever initiatives which focus on areas such as health and lifestyle, and sport, including a recently-announced partnership with award-winning female-fronted football podcast The Offside Rule and a women's sports news bulletin.
The station sits alongside its more established sibling, Union JACK; a national digital radio station which celebrates the best of British music and comedy. Both stations are the brainchild of the team who created Absolute Radio and who are also behind the highly successful and multi-award-winning JACKfm – the most awarded local radio brand in UK radio history – JACK 2 Hits and JACK 3 Chill.
The Tracey Cox Show can be heard weekly on JACK Radio from 12pm to 1pm, every Wednesday from 25 September 2019. Listen on digital radio (DAB+), online at JACKRadio.com and via the JACK Radio app.
How to listen